***Christian Beyer***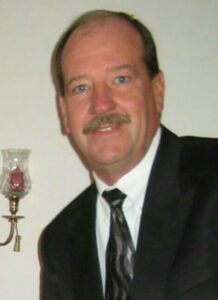 Christian Beyer has been a valuable part of the BDC family for many years.  Your listened to him on JAMMIN WITH JOHNNY, or the morning show on KDBH, at one time the morning show on KVCL, on news reports on each of the other BDC stations. Our hearts are broken, Christian passed away Monday Morning at the Natchitoches Parish Hospital, he was good on the air, a good salesman, but most important a great friend.  Time is always to short with friends, we pray for his family.  Christian was just a nice person that got along with everyone.  In the last sales meeting last Thursday that he will attend, at the end, he told everyone, just like he did at every sales meeting, I AM JUST GLAD TO BE HERE.  Music can be replaced, equipment can be replaced, good friends can not be replaced.  Christian, thanks for the memories.
Tedd W. Dumas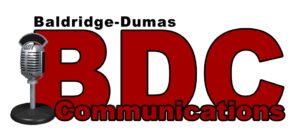 BDC RADIO
2023 SARC Walk-A-Thon
The SARC will be hosting the 2023 walk-a-thon on Saturday March 25, from 10am to 2pm, at the Many fairgrounds. There will be food, drinks, music, and fun for the whole community. All funds raised at the event will go to events and outings for clients. For more information call (318)-302-1950.
Firefighters battled pre-dawn house fire in Sabine County
Firefighters in Sabine County were busy battling a pre-dawn house fire on Wednesday. Daily News & More is reporting that it occurred on Johnnies Lane off of Eagle Estates Circle, which is on the shore of Toledo Bend Reservoir about 8 miles northeast of Hemphill. The Pendleton Harbor, Hemphill, Pineland, Six Mile, Bronson, and Fairmount Fire Departments all worked together to douse the blaze and to keep it from spreading to other nearby lake-houses. There's no word on how the blaze may have started. Fortunately, there were no reports of any injuries.
Four arrested and large amounts of fentanyl found in Silsbee
The Silsbee Police Department says four people are jailed and a large amount of fentanyl and other drugs have been found following a drug bust there. Police say it occurred in the 600 block of South 14th Street on Friday, March nth. It's unknown why the information wasn't released until According to police, officers found approximately io,000 ecstasy tablets laced with fentanyl, along with methamphetamine, marijuana, promethazine syrup, and four handguns. Those arrested were:
Travorris Omontre-De'Lano White, 2O, of Silsbee
Four counts of Manufacture of a Controlled Substance
One count of Possession of Marijuana
Total bond $2.01 million
Tyrese Jaquesz Harmon, 22, of Silsbee
Two counts of Manufacture of a Controlled Substance
One count of Possession of Marijuana
Total bond $i.5 million
Theodore Lee Follie IV, 2O, of Silsbee
Two counts of Manufacture of a Controlled Substance
One count of Tampering with Evidence
Total bond $1.5 million
Jorden Tyvone Edwards, 22, of Silsbee
One count of Possession of Dangerous Drugs
Total bond S5,000.00
Funeral services set for murder victim as suspects remain jailed
Funeral services have now been set for a Jasper resident who was murdered near Lufkin on Sunday, March 12th. Meanwhile, four suspects in the case remain behind bars in the Angelina County Jail. Justavian Fann, 19, was found shot to death following a disturbance at the Cabbage Patch Club on Charlton Road, north of Lufkin. A few days later law enforcement announced the arrests of the suspects; Jaiquies Lewis, 17, Zandyn Brooks, 19, of Wiergate, Jaykeevien Collins, 19, of Jasper, and Omarion Lewis, 17. All four were charged with Aggravated Assault with a Deadly Weapon. Family and friends will gather for funeral services on Saturday afternoon at Faith Temple Church of God in Christ on Pollard Street. Justavian Fann is survived by a son, his parents, one brother and four sisters.
Missing Trinity County man's body found in river
TRINITY COUNTY, Texas (KTRE) – A search for a missing senior man from Trinity County has ended after his body was found in the Trinity River where he had been fishing. Jerry Bailey, 74, went missing on Tuesday after he was last seen on his way to check fishing lines on the river. His body was found Wednesday morning at about 10:30 a.m. in the area of Hawg Heaven POA. Sheriff Woody Wallace said his boat was not located, and authorities suspect it capsized in the high winds.
Severe storm risk
SHREVEPORT, La. – The Storm Prediction Center has the eastern ArkLaTex under a Enhanced risk of severe storms. The rest of the area is categorized as Slight. All modes are possible including long lived and strong tornadoes! The risk time frame is for Friday afternoon and evening.
Suspect charged following Monday stabbing in Newton County
A suspect has now been charged following a late Monday afternoon stabbing in Newton County. It occurred in the 6000 block of County Road 3068, between the Bleakwood and Trout Creek Communities. Sheriff Robert Burby said deputies arrived to find the victim, Paul Ceaser, 44, with numerous lacerations to his head and upper body. He was rushed by ambulance to a Beaumont hospital for treatment. Meanwhile, Burby said the suspect, Bryan Shoulders, 36, was found and arrested at his home nearby.
Cole Pickett signed a scholarship with Northwestern St University
Cole Pickett, son of Brad and Andrea Pickett of Many, signed a fishing scholarship with Northwestern St University on Tuesday morning, March 21. Cole is a 2023 graduate of Many High School and has been on the MHS Fishing Team all four years of I school. At the scholarship announcement, NSU also shared that Cole is one of 80 incoming freshmen who have been selected to be a part of the NSU President's Leadership Program. Congratulations to Cole, his parents, grandfather James and great-grandmother Joann Pickett. It is a wonderful thing to see a young family member awarded for his hard work and good efforts.
Jeff Evans running for Sabine Parish Sheriff
Jeff Evans a former Louisiana State Policeman announced his intentions to run for the office of Sabine Parish Sheriff in a news conference on Tuesday morning. Evans is a career law enforcement officer has over 30 years experience and says he has trained his entire career for the opportunity to protect all residents of Sabine Parish. Evans is married to Lesley Langton Evans and they have one son Hayden. The news conference was held at the Zwolle Festival Grounds
Lufkin ISD school board to consider new updates for HS cafeteria
LUFKIN, Texas (KTRE) – An outdated layout design at the Lufkin High School's cafeteria serving lines is causing disruption and shortening students' lunch period. "How can we design this space to be the most efficient where we get kids in, and get them fed, and taken care of," said Lufkin ISD nutrition services director Amanda Calk. She first brought the cafeteria's need for renovations to the school board in 2019. Calk says the current serving line layout was designed to feed 800 students during the '90s. Today, they are serving 1,200 students a day. "It's supposed to mimic a food court. Well that creates a lot a chaos in this area when we have a lot of kids in here trying to get to these lines, and get their meals, and get to the cash register, and get out there to have enough time to eat lunch," said Calk. The original project was to reconstruct the entire serving area, but once the pandemic hit, the project was paused. "We had a pretty major renovation to take place. Moving walls, tearing walls down," said Calk. Now inflation is one more setback they have to deal with. Calk says it would cost $1.5 million. So, she went back to the drawing board, working with architects to scale down the project which bought the cost down to an estimated $800,000. They will keep the same layout but add updates to their serving areas and "we'll also have more guard rails as well because that will help control the flow of traffic," said Calk. The Lufkin School Board will meet Thursday. They are expected to decide on a contractor for the project, paid with using student nutrition funds.
One in custody following assault in Newton County
Newton County Sheriff Robert Burby says one man underwent medical treatment and another man went to jail following a Monday afternoon assault. Burby says it occurred shortly before 5:oo in the 6000 block of County Road 3068, between the Bleakwood and Trout Creek Communities. The sheriff said deputies arrived to find the victim with numerous lacerations on his head and upper body, and the suspect had fled to his house on the same road. As the victim was transported by ambulance to a Beaumont hospital, Burby said deputies went to the suspect's house and took him into custody. The name of the victim or suspect has not yet been released.
Smith County Jail study finds 'dramatic' increase in turnover, overtime, inmate population
TYLER, Texas (KLTV) – A study of the Smith County Jail reveals a dramatic rise in employee turnover, excessive amounts of overtime, and an escalating inmate population. Most of the findings in a consulting group's review of the jail came as no surprise to Sheriff Larry Smith. 1 had a little concern in waiting for this staffing study to come back,' said Smith. 'But the study came back and at least 85 to 90% is what I've been saying in this court for the last 10 years. They proved it.' The consultants were brought in last year under the direction of former Smith County Judge Nathaniel Moran. Among the problems consultants found: an increasing jail population with no signs of slowing down. They recommended conducting an assessment to see if more inmates could be released from jail while awaiting trial.
Water, air search underway for missing 74-year-old from Trinity County near Hawg Heaven dock
TRINITY COUNTY, Texas (KTRE) – A search is underway for a missing senior man from Trinity County. Jerry Bailey, 74, was last seen at about 1 p.m. headed out to check fishing lines between Brown Creek, the power lines, and 190 bridge near Onalaska, Sheriff Woody Wallace says. His boat was near the private dock in Hawg Heaven. Bailey was least seen wearing rain gear with a camouflage pattern. He is known to have cardiac issues, Wallace says, and he asks that everyone keep an eye out for him.
firefighters battle a wildfire
CLAIBORNE PARISH, La. – State Fire Marshal deputies are investigating a house fire in Athens that killed a female early Monday morning. Claiborne Parish Fire District #5 responded to a report of a house fire located in the 1800 block of Cook Road in Athens around 4:45 a.m. Firefighters found the body of a woman inside. This investigation is ongoing, and more information will be released as it becomes available.
Fisherman rescued from Cross Lake after falling out of boat
SHREVEPORT, La. (KSLA) – A man is recovering after falling out of a boat in the waters of Cross Lake Monday afternoon (March 20). It happened near Bird Islands around 2:45 p.m., officials with the Shreveport Fire Department say. Dispatch first got a call from someone on the shore that they'd seen someone fall in the water. Multiple agencies immediately responded. SFD officials say two men were out in a boat fishing, when one of them reached over to retrieve something and fell in the lake. The man was wearing a lifejacket and was able to stay afloat. The man's partner in the boat was able to pull him back into the boat and bring him to shore. The man was evaluated by medics and appears to be unharmed. SFD officials stress this is an example of why wearing a lifejacket while on the water is so important, and that the outcome of this incident could've been very different had the man not been wearing a lifejacket.
Jasper & San Augustine TDCJ employees involved in van crash in Polk County
A San Augustine man was at the wheel and a Jasper man was a passenger in a Texas Department of Criminal Justice van which rolled over several times in a crash in Polk County. The accident occurred shortly after 8:00 Sunday morning on U.S. Highway 59, about 8 miles south of Livingston. The Texas Department of Public Safety says the van was driven by Jatavion Rigsby, 26, of San Augustine, and was occupied by another TDCJ employee, Zachary Young, 30, of Jasper. There was one inmate onboard; Louis Matthews, 61, a wheelchair-bound prisoner from the Gib Lewis Unit near Woodville. According to DPS, the van driver abruptly veered left, then over corrected to the right, went off the highway and then rolled the van three limes before hitting several trees. Following the incident, the driver, Rigsby, was flown by medical helicopter to a hospital in Kingwood while his colleague, Young, was taken by ambulance to that same hospital. Meanwhile, firefighters had to use the jaws-of-life to open the escape-proof van to reach the trapped prisoner, Matthews. They then used an aerial fire truck and rope to lift the prisoner and his wheelchair out of the wreckage. He was then flown by medical helicopter to a Houston hospital.
Man seriously injured in a tree cutting accident
The Beech Grove Fire Department says a man was very seriously injured in a Sunday night tree cutting accident. Fire Chief Jamie Gunter says it happened at about io:3o on County Road 143, located off of Farm to Market Road 777 on the north side of Highway 190 West. Gunter said multiple people were cutting a large hardwood tree when a winch broke free from where it was mounted on a truck. According to Gunter, it struck the victim's left leg, resulting in a traumatic injury. The fire chief said that the victim taken by ambulance to Jasper County Bell Field Airport and flown from there by medical helicopter to a Kingwood hospital. Gunter went on to say "This serves as a reminder that cutting trees is a dangerous business. It takes experience and the right equipment to do so in a safe manner."
Pineville man, teen girl die in house fire
PINEVILLE, La. (KALB) – A Pineville man and a teenager died in a house fire on March 18 in the 500 block of Grant Street. According to the State Fire Marshal's Office (SFM), the Pineville Fire Department responded to the fire around 2:30 a.m. on Saturday. Firefighters found four people outside of the home who said two more were still inside. The two victims' bodies were later found in the stairwell and living room areas, which were below a second-floor bedroom that had collapsed into the living room. A GoFundMe recently created appears to identify the victims as Booker T. Gray, 57, and Serenity Sullivan, 16. There were six people in the home at the time of the fire, including a grandmother and her brother, her two adult sons and two grandchildren (a 16-year-old girl and a 5-month-old boy). SFM deputies learned that everyone inside the home was sleeping except for one person who returned home late after work. He said he saw the front porch was on fire several minutes after coming back inside from smoking a cigarette. He said he woke up his brother who was sleeping in the living room. They tried to put out the fire with water. He then went upstairs to wake up the rest of his family. His mother and the two children were all sleeping in the same room. He helped his mother out of a second-story bathroom window and dropped the baby to his brother below, who safely caught the child. Once he escaped the second-story window, the family realized the teenager and the grandmother's brother were still inside. Deputies believe the fire started on the front porch and was an accident related to smoking near combustible materials. The family admitted they were using the home's oven to warm the house. SFM said that although the oven was not the source of the fire, it is dangerous to use an oven to heat a home.
Here is a list of tips from SFM:
Place space heaters 3-5 feet from combustible objects like blankets and curtains
Plug all heating appliances directly into wall outlets, not power strips or extension cords
Do not use stoves, ovens, or grills to heat homes
Don't overfill fireplaces/wood-burning stoves
Do not leave candles/open flames (or space heaters) left unattended
SFM also advises smoking outdoors and ensuring smoking materials are fully extinguished and discarded in appropriate containers.
Sheriff's deputies arrest suspect and recover stolen jeep, boat and more
Deputies with the Jasper County Sheriff's Department said Sunday that a suspect had been arrested and a jeep, boat, trailer and other items that had been reported stolen had been found in the Buna Area. Officers said information obtained by Newton County Precinct i Constable Colton Havard led to the arrest and the recovery of the property, which was found at a home on County Road 641. However, officers are saying that four other vehicles with suspicious or altered identification numbers were also found at the same location and the investigation is not over. Havard later said the items were stolen in Newton County. The name of the suspect has not been released, pending formal charges and arraignment.
1
2
3
11
101
238
Next ›
Last »